About Kids Teen Rider
Kids Teen Rider offers safe and cost-effective transportation service for kids and teenagers. Services are provided by friendly and professional staff, and drivers who work with the school, parents and community organizations to meet your kids' and teens' transportation needs. Our drives love what they do and strive to meet your needs in the most safe and reliable manner possible.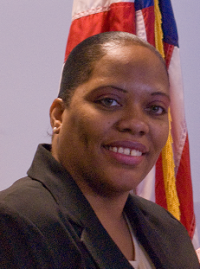 Child Safety Drives Naperville Resident Tiffany Stephens
A nonprofit organization, Kids Teen Rider provides rides to children primarily to and from school, church or work. The service will provide transportation to virtually anywhere children, and in some cases their parents as well, need to go.
Stephens got the idea for the program after two of her own children were in car accidents because she was unable to give them a ride.
"The economy is tough and people are working all day," Stephens said. "After my children were involved in separate accidents I found out there was a need for this type of service. A lot of people can't take off work or afford to drive their kids around so I shut down a daycare I was operating and began Kids Teen Rider.